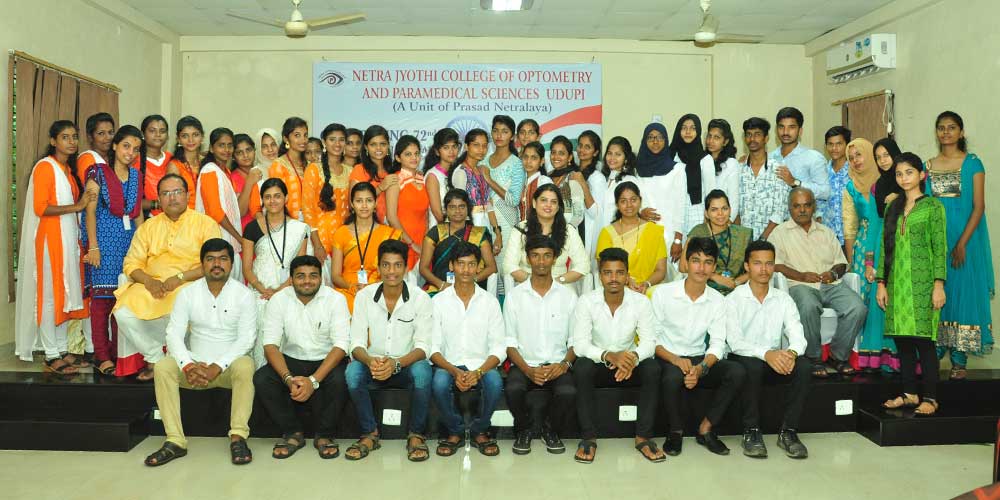 Netra Jyothi College
Netra Jyothi College was founded in 2016 with the aim of treating blindness and other eye ailments in the community. With this aim, we ventured out and began educating budding doctors, training them in the field of optometry and ophthalmology.
These Para Medical courses provide great employment opportunities, ensuring the availability of a sufficient number of qualified and well trained ophthalmic technologists in the field of Eye Care.
For more information please download our brochure
Courses Offered
B.Sc. Optometry

B.Sc. Operation Theatre Technology

B.Sc. Public Health

B.Sc. Medical Laboratory Technology

Bachelor Of Hospital Administration

Diploma In Ophthalmic Technology (DOT)

Diploma In Medical Laboratory Technology (DMLT)

Diploma In Operation Theatre Technology (DOTT)

Diploma In Dialysis Technology (DDT)

Diploma In Medical Imaging Technology (DMIT)

Diploma In Medical Record Technology (DMRT)

Diploma In Health Inspector Technology (DHIT)