Welcome to Prasad Netralaya
Created to accommodate the science of ophthalmology, Prasad Netralaya is comprised of a variety of eye care facilities including an advanced Diagnostic Imaging Center, an Eye Laser Center, a Comprehensive Retina Clinic and Neuro-Ophthalmic specialists.
Our team focuses on treatment whilst ensuring that the patient is comfortable and cared for.
Our translational research keeps up to the ever-evolving health care and medical procedures.
We're known for the advanced patient care provided by our expert team of doctors and staff.
Patients Feedback
"Prasad Netralaya's telemedicine service is incredibly reliable and extremely easy to use."

"I just utilized Prasad Netralaya's telemedicine service and it was such an easy process. I used this service a few weeks ago to ask a question of a doctor. The doctor called me back promptly within the time I was told he would and he was very knowledgeable and respectful. Thank you Prasad Netralaya."

"To be honest I was very reluctant to use this service at first, but now u am glad I did! After getting in touch with a representative and describing my issues and giving out my details, I was told that the doctor would call me back in a while. The doctor called me back soon enough and gave me a proper prescription. I had a great experience with Prasad Netralaya and would happily recommend it to everyone"
Our Blogs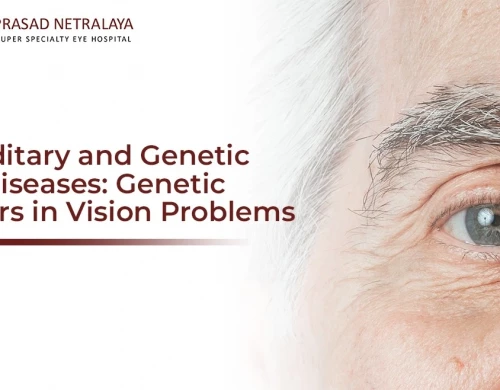 Hereditary and genetic eye diseases are severe concerns in vision health, impacting millions globally. According to recent statistics, over 350 eye disorders have been found, with most of them having genetic origin. Due to a lack of awareness and comprehension, people overlook the value of their family history in determining their risk for these disorders. This blog intends to shed…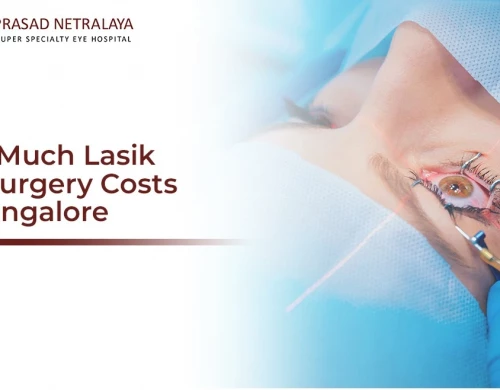 LASIK eye surgery is an eye-corrective procedure undertaken by people seeking freedom from their spectacles and contact lenses. LASIK is short for the medical term 'Laser-Assisted In Situ Keratomileusis'. This is a highly popular and widely trusted eye surgery used for vision correction for individuals suffering from eyesight problems like nearsightedness, farsightedness, and even astigmatism. The surgery involves the doctor…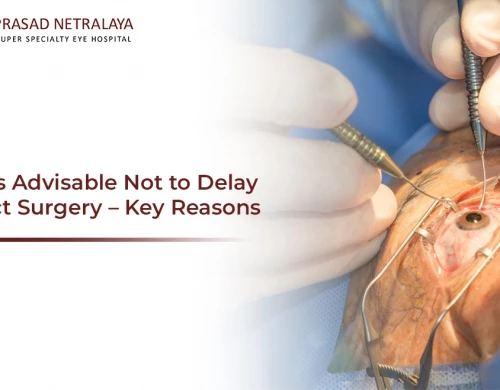 Cataracts are a highly prevalent age-related problem that can profoundly impact one's eyesight. Typically ailing older adults, this eye condition is one of the biggest causes of blindness in India. According to statistics, over 80% of blind people in India suffer from cataracts, with the number growing by 3.8 million people annually. Thankfully, due to technological advancements in the field…