About Prasad Nethralaya
Prasad Netralaya has been dedicated to enhancing and treating vision since 2002. We realize the significance of one's eyesight and take full responsibility to ensure that every detail of your eye and overall ocular health is well taken care of.
Our focus lies in the preservation and restoration of vision through our comprehensive programs and innovative research, quality patient care, and multidisciplinary, integrative training and assures that every bit of what we do guarantees a healthy, clear vision to people of all ages in our society.
Over the years, we've expanded and built a panoply of clinics for various eye ailments such as cataracts, myopia, squint alignments, glaucoma, and many more. We have a specialized team that is well equipped with the latest technology and research facilities so that every procedure is done with the utmost care and precision.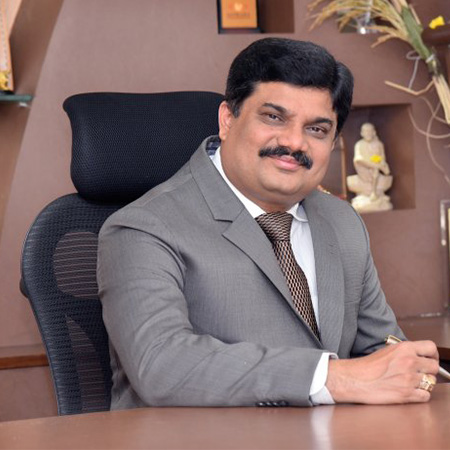 Chairman's message
Our establishment has always been committed to pursuing the relentless drive for new possibilities in the treatment of the eye. Coupled with the strive for excellence, Prasad Netralaya stands to be one of the most exceptional services in the field of Ophthalmology.
Through the sharing of ideas and discoveries, we foster innovative and groundbreaking advances in the diagnosis and treatment of eye diseases, training of the next generation of physicians, and embarking effective preventive treatments to our community.
Our long term aim is to consistently find new goals in the area of visionary science, to put forward our ideas to combat ailments and to make a healthy vision a solid possibility that can be reached.
VISION
To provide high-quality Eye Health Care for our patients through dedication, teamwork, commitment, compassion, integrity and continual upgradation of technology.
MISSION
To provide the best in every sub speciality of Eye Health Care under one roof and continue gaining knowledge and technology.
Provide education in view of promoting Eye Care all over and give back to society by Charity.
Values
We wish to establish a workplace that values the caregivers and their teams, building an environment for patient care, education, and community service that encourages teamwork, innovation and collaboration. With integrity and professionalism, our approach towards ocular health care is always growing, thereby contributing to the health and well-being of our patients.